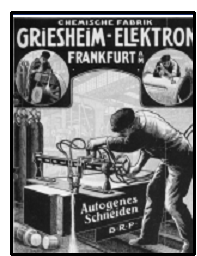 Company Profile
In the 1920's OXYTECHNIK was founded as GRISOGEN by the IG Farben as supplier for industrial gases. After the second World War the business was restarted under the roof of Knapsack-Griesheim.
1965 the Adolf Messer GmbH and the Knapsack-Griesheim AG were merged to Messer Griesheim GmbH and GRISOGEN was renamed in Messer Griesheim Schweißtechnik GmbH.
1967 the company was renamed again in OXYTECHNIK Anlagenbau GmbH.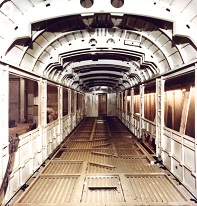 1973 the Company was re-established by its mother Company Messer Griesheim GmbH, Frankfurt/Main, Germany, in order to engineer, design and market pipe processing systems as well as panel welding machines.
1978 the divisions Strip Welding, Resistance Welding and Special Welding Systems were added, and 1989 the Submerges Arc and Mechanized Welding groups joint.
1993 the Company changed ownership to Bremer Vulkan Verbund AG, a maritime Trust, to round up their group of ship producing companies.

The extinction of this Company in 1996 followed the establishment of OXYTECHNIK GmbH & Co. in the same year. The ownership of this Company is split to 67% by igm Robotic Systems in Austria and 33% by employees and others. The membership to the igm group allows access to the internal resources in robotic, laser and electron beam technology as well as micro welding systems and mechanized welding.
Contact
Oxytechnik GmbH & Co.KG
Königsteiner Str. 20a
D-65812 Bad Soden

Phone+49(0)61 96-65 18 0
Fax +49(0)61 96-65 18 19
E-Mail mail@oxytechnik.de
Your hotline for OXYTECHNIK